Episode #26 – Get Busy Livin'
The 6 Demon Bag Podcast, where we pull random topics for discussion related to writing, comics, movies, science, all that kind of thing!
Topics this week: MGM Reception Theater, Message in a bottle, Misheard Lyrics, What?! Unseen Movies, Acid Test, One Uppers, and Bucket Lists.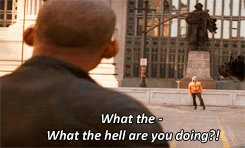 Download the episode mp3 (right click)
******
Subscribe and Rate at iTunes and Stitcher
Throw a topic in the bag!